Tens of thousands of Brits up and down the country make their home in uniquely named houses... But have you ever wondered which of those house names on special plaques are not so unique?

We've analysed every street in the UK to reveal the most popular house and building names, and discovered what themes draw many of them together.
What are UK houses most commonly named after?
'Orchard' is officially the most popular house name in Britain, with 18,211 homes in the UK bearing this moniker, and over 17,000 of them situated in England. Find out the rest of the top 20 by expanding the list below.
18,211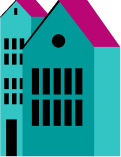 1.
orchard
13,410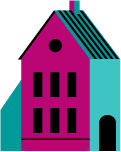 2.
rose
10,937
3.
oak
10,176

4.
victoria
9,973
5.
willow
9,528

6.
meadow
9,150

7.
white
8,268

8.
holly
7,101
9.
brook
6,427

10.
beech
18,211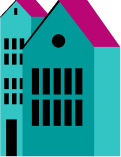 1.
orchard
13,410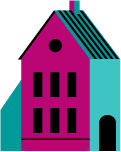 2.
rose
10,937
3.
oak
10,176

4.
victoria
9,973
5.
willow
The most popular names per country
The most popular house name in England is also 'Orchard', with 17,167 homes or buildings going by an official title including this word. In Scotland, 'Burnside' is the most popular name for a house, with 1,132 house names there containing this word.

Over in Wales, there are 777 houses and buildings with names containing the word 'Rose', making this floral moniker the most popular house name in the country. Houses going by 'Arc' are the most popular in Northern Ireland: there are 478 house names containing this word.
England

Scotland

Wales

Northern Ireland
Most popular house name per historic county
After analysing the most popular house name in each historic county, we found that 42 of the county names can be categorised under 'nature', mostly consisting of flower names, or types of tree.
Themes
There are 17,299 houses in the UK with the name 'Rose' in their official title – that's more than any other house name in the flower category.

Choose another theme below to view the most popular UK house names in that category.
How much is a name worth?
The combined approximate value of all houses with 'Oak' included in their official title is more than £12 billion, while UK homes named after 'Wellington' are worth the most on average (£360,058).

Use the toggles below to view the top 20 house names ranked by collective total value and average value, or find out if your name appears in the top 20 most valuable people's names as house names lists.
Total Value
Average Value
8.
orchard
£6,229,879,721
11.
meadow
£5,585,406,893
12.
willow
£4,884,110,515
14.
spring
£4,052,334,458
16.
queens
£2,895,294,627
19.
cherry
£2,142,737,807
Search a name
Have you ever wondered if any houses share your name?

Type your name below to find out, plus reveal the average and combined value of each of your namesake homes.